Bidroom at the International Tourism Trade Fair in Madrid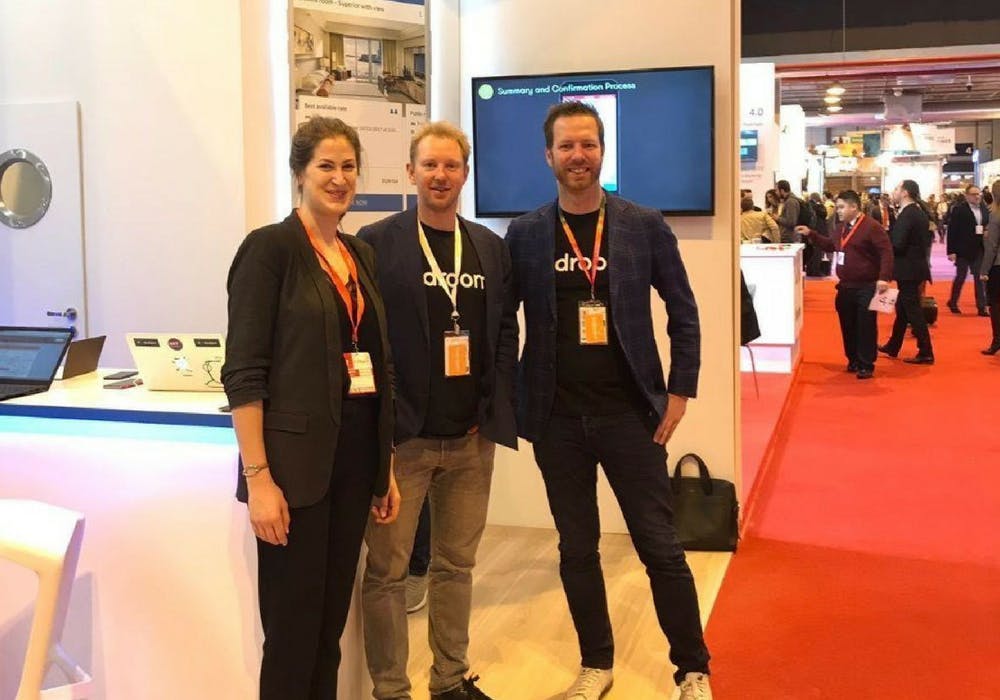 Last week our representatives took part in the International Tourism Trade Fair in Madrid, Spain. Bidroom's CEO Michael Ros, CFO Casper Knieriem and Sales Manager Daniel Carvalho, attended the fair on Thursday the 18th.
FITUR is a global gathering of the travel industry professionals and a principal trade for the Ibero American markets. Thousands of companies from over 150 countries have their exhibitions at the fair, while over 200,000 participants, journalists and visitors can not only admire them but interact with each other, access trade information regarding the tourist market, get networking opportunities and arrange business meetings.
Our founders and Mr Carvalho had the opportunity to interact with the experts from Hotel & resort chains, Channel Managers and media from all around Europe, Middle East and South America, including such big brands like H10 Hotels, Pestana Hotels, Poseidon Hoteles, TecnoHotel, BungalowsClub, Peldaño, Three O' Nine, Details Hotels & Resorts, SiteMinder, ZT Hotels, and many more.
Apart from the huge enthusiasm from the hotels, we saw an enormous interest from the people who want to be part of our community and get better deals while supporting hotels and the hospitality industry.
"During the event, we had the opportunity to share our revolutionary concept with the key players in the industry. It's more than clear that the commission imposed by the big OTA's is a serious problem and hotels are constantly seeking for alternatives to receive direct bookings. The idea of a private platform with no commission, rate parity clauses, brand-hijacking and minimum admin setup is definitely an efficient and profitable alternative for any hotel." says Carvalho.
We would like to thank everybody who spoke to our representatives and showed enthusiasm for our platform. We are always happy to attend industry events, share ideas and interact with people who know the market and the challenges it faces. We are looking forward to another FITUR next year.