Priceline and Expedia Managers Bolster Bidroom's Sales Team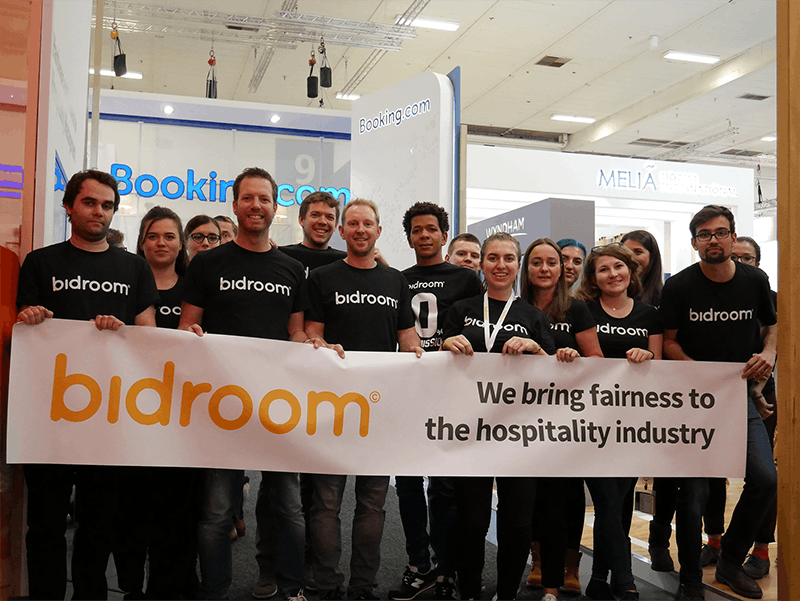 Bidroom brings in Priceline and Expedia managers, Milan Razso and Lucas Ribes, to take over the Director of Sales and Sales Manager roles
Bidroom's team now counts nearly 30 people
The company wants to expand to 50 employees by the end of September
The commission-free accommodation booking platform, Bidroom, announces reinforcement of the team with experienced managers coming from the major rival companies - The Priceline Group and Expedia Inc.. The new employees have been appointed to the Sales Director and managerial positions in the Sales Team in Cracow, Poland.
The first new major signing is Milan Razso, who will take over as the Sales Director. Milan previously served as the Market Manager in Malaysia at Expedia, and worked in a similar position at Priceline's Agoda. His responsibilities included key account management and coaching. Before his relocation to Asia, Milan was acquiring hotels for Agoda in his homeland, Hungary.
Another new employee is Lucas Ribes, who comes from Expedia's HomeAway. Lucas will assume a managerial role in Bidroom's Sales Department. His experience in sales and being native in both French and Spanish contribute to his proficiency. At HomeAway Lucas also took care of acquiring new customers for Abritel and Homelidays.
Bidroom has been actively recruiting professionals in the past few weeks, leading up to the expansion of the team to nearly 30 people. The start-up plans to reach 50 employees by the end of September.
Among the people who joined Bidroom in the past few weeks were Country Managers, Marketing Manager, Social Media Manager, and Recruiters.
About Bidroom
Bidroom.com is a membership-based online booking platform that offers 30,000+ bookable hotels and apartments at discounted room rates. With Bidroom users always save at least 5% and up to 25% on each booking, as compared to the prices offered by the major booking websites. When purchasing a subscription,  users not only put themselves in a position to save on their travels but also support the hospitality industry. Bidroom doesn't charge the hoteliers any fees for the bookings. This, combined with best price guarantee for the users, makes Bidroom.com the golden mean for the hoteliers and their guests.