Bidroom at the EMITT Tourism Exhibition in Istanbul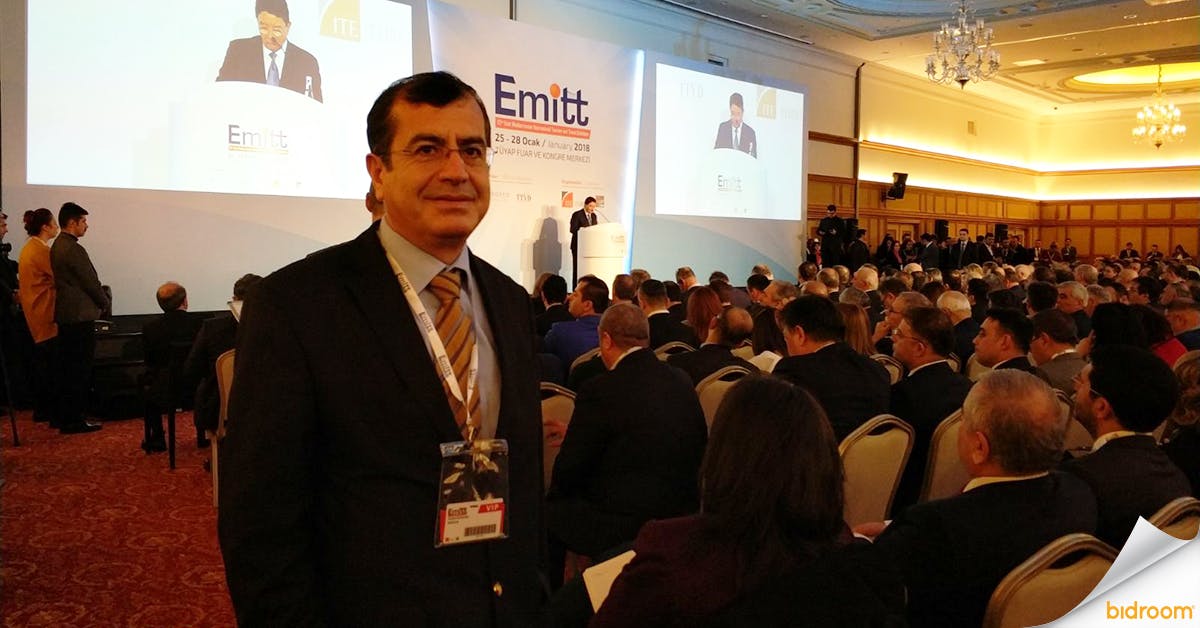 Between 25th and 28th of January, Bidroom's Country Manager for Turkey, Adnan Mordeniz, represented the company at the East Mediterranean International Travel and Tourism Exhibition (EMITT) in Istanbul.
Organized by the ITE Group, it is one the top five tourism event in the World. EMITT hosts a large number of foreign tourism professionals. This year it hosted 1,065 participants from 85 different countries, as well as 4,800 companies in 10 different halls.
The exhibition is oriented towards tourism professionals and holiday consumers and raises a great interest all around the World. Thousands of appointments are held throughout it each year. This year's EMITT was held for the 22nd time.
Mr Mordeniz participated in the opening ceremony of the event, where he got the chance to introduce the idea of Bidroom to the government officials such as the Minister for Culture and Tourism, Head of the Promotion Department, Vice Governor of Istanbul, and mayors of larger cities. He visited the hotel stands and had many interesting conversations with the hoteliers about Bidroom.
We are looking forward to participating in the exhibition in the future and further develop our network of contacts, as well as spread the idea of bringing the fairness back to the hospitality industry.