Bidroom is investing in education to make a change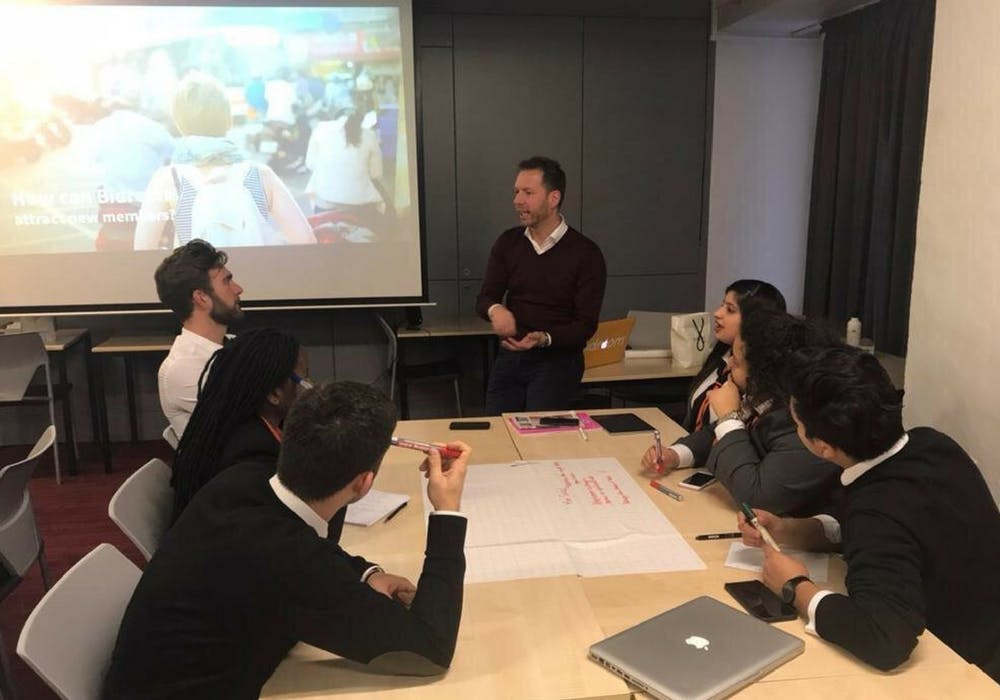 Our team of specialists creates solutions targeted at helping the hotels get back the control over their revenue. Recently, we've decided to share both our knowledge and passion with the members of the industry.
Our CEO, Michael Ros says:
"Bidroom believes, that it is important for a business to work closely with schools and universities, not only to promote its idea, but also to discuss the current state of the industry. Even in the times of economic rise, it is crucial to know all of the advantages and disadvantages of the market. Also, as a startup that has gone through many phases of development, we love to share our knowledge and experience with those, who will soon join the industry, as well as those who are already a part of it, but want to constantly learn and grow."
This outlook is the reason, why are running a series of meetings, lectures and sessions with students and professionals all around Europe.
First, at the end of November, our representatives ran lectures at WSTE, postgraduate school for hoteliers in Krakow, Poland, talking about the current state of the hospitality industry and Bidroom's idea for a business.
Soon after that, at the beginning of December, a group of students from Windesheim University of Applied Sciences in the Netherlands visited our office in Krakow, where Mr Ros gave a presentation regarding the company and spoke with them about the threats and advantages of starting a new business.
Only a few days later, Ros, alongside our CFO Casper Knieriem and Director of Operations Marcin Wesolowski, visited SHMS - Swiss Hotel Management School at Caux. There, they held a series of lectures regarding OTA market and the hotel industry, as well as startup sessions.
"We very much enjoyed welcoming Michael Ros, Casper Knieriem and Marcin Wesolowski to SHMS for the Guest Speaker Series. Their sessions on the developments in the OTA market and workshops on Entrepreneurship were excellent and highly regarded by our students. By bringing refreshing and innovative companies like Bidroom to SHMS we can optimally prepare our students for the industry of tomorrow. We look forward to welcoming the Bidroom team back to Switzerland again in the near future!" - says Jeroen Greven, Academic Director of the SHMS.
We are proud to be among the companies, that want to give back to the community and share their knowledge. Our team is already planning more sessions, in hopes of spreading our idea and educating the others about the issues with fairness in the industry.