Bidroom at the I Meet Hotel Conference in Warsaw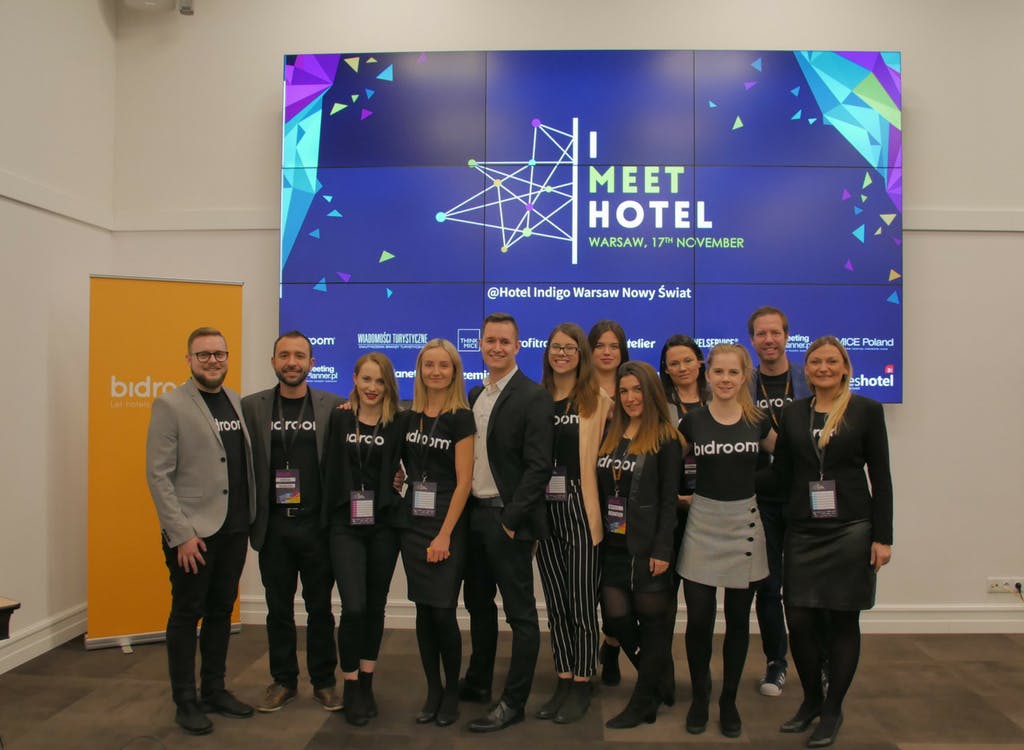 On the November 17th our company's representatives took part in the I Meet Hotel Conference in Warsaw, Poland, where our CEO was one of the speakers.
As a global hoteliers community, I Meet Hotel connects hospitality experts from all around the globe by creating the platform for sharing experiences and knowledge as well as expanding their contact network. The event is designed to help in the development of hospitality industry by organizing speech sessions about the latest marketing and management trends.
As mentioned above our CEO, Michael Ros, was amongst the speakers, alongside the TV presenter and GoForWorld founder, Jarosław Kuźniar; social media expert and founder of Wobuzz, Monika Czaplicka, and hotel expert, Borhen Chair.
Apart from the lectures and time spent exchanging experiences and insights on the hotel industry, the organizers have also prepared other attractions, such as a wine tasting and a contest, whose winner won a voucher for a 5-day stay in Indonesia.
This year over 100 hoteliers took part in the event, and we are very proud to have been its main sponsor. We believe in the industry and we want it to grow. We feel that events such as the I Meet Hotel Conference help bring the community together to discuss current issues and, most importantly, find ways to fight them. We are looking forward to the next edition of the event and will be supporting the initiative for many years to come.