Bidroom.com wows the audience at the Phocuswright Conference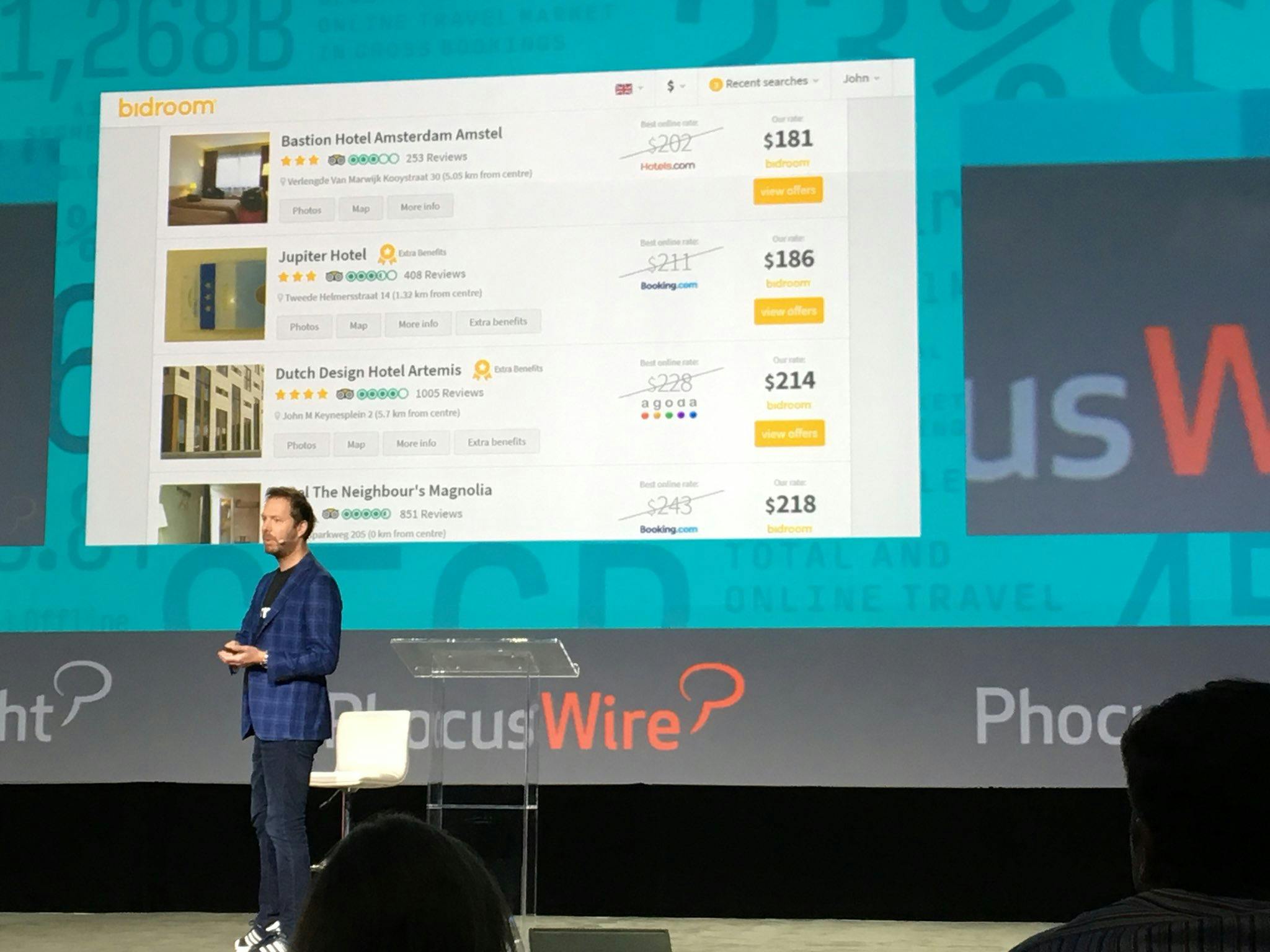 Bidroom.com takes part in the Phocuswright Conference
Bidroom's CEO is one of the innovators
He presents the platform to the participants of the conference
The online booking community, Bidroom.com, received a warm welcome at the Phocuswright Conference in Fr. Lauderdale, Florida. The Conference is the largest congregation of the travel CEOs, executives, investors and start-ups. That is where all of the most influential people in the industry meet, discuss current issues and exchange ideas. For almost 25 years it has been the go-to event for all of the top players on the market. It is also the perfect platform for the new companies to share their visions with the community and get feedback on their ideas. 
On this year's conference, one of those companies was Bidroom. On the first day of Phocuswright, its CEO, Michael Ros, as one of the innovators, introduced his platform to the participants. The initiative of a commission-free booking platform stunned the audience. Tens of partakers took to social media to express their support of the idea. 
Bidroom.com is a revolutionary, membership-based booking platform, which generates direct, commision-free reservations. At the same time, it provides its members with the best rates on the market. It does so by exchanging the commission for discounts on the room prices. It guarantees the best value for the guests as well as the maximization of the revenue for the hotels. Bidroom is constantly growing, in terms of both, the company and the platform. It now employs nearly 40 people in the Netherlands and Poland, and provides a selection of over 75 000 hotels from all around the World.